Our Pre-assembled Hydroponic Grow Box comes with amazing Led lights and has everything you need to get awesome results from your plants  
Full Spectrum Quantum Led Grow Light 100w 

Samsung LM281b+
Veg/Bloom With Dimmer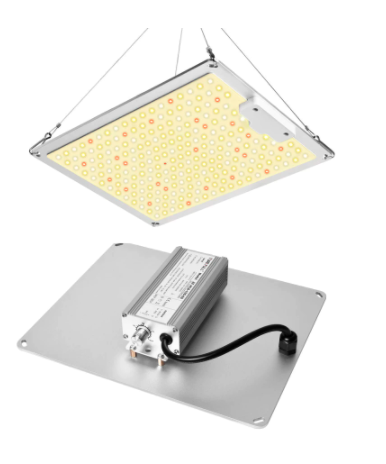 Activated Carbon Filter for odour elimination

Complete Hydroponic System for 2 plants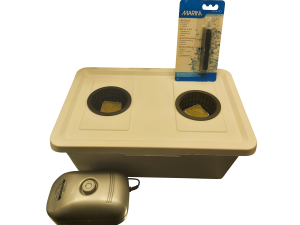 Adjustable Air Pump

Airstone 4″

Airline connection

1 x 20liters container

2 x 80mm netpots

2 x Cell Trays

Hydrocorn for net pots
Additional Equipment
Check Temps/Humidity via Mobile App!

Odour elimination with our custom 3D printed activated carbon refillable system.

Fully Integrated Cooling System with 80mm fan to provide fresh air with 3D printed light-trap and 120mm fan for exhaust.

24h timer

Scrog net

Locker with keys

Designed to look like a wooden cabinet.

Grow box dimensions: 45cm X 40cm X 90cm height.

No light coming in or out of the grow box.

The Grow Box is entirely covered in the interior with Diamond Mylar reflecting material that provides 99% light reflection.
⇒ Basic version includes everything above and is ready to Plug & Grow.
You can upgrade your Hydroponic Grow Box by adding several Add Ons to your Cart.
Additional Features & Benefits:
LED Grow lights will provide better results than MH and HPS HID lights using a fraction of the energy.
Seriously save on electricity with our LED Grow Light. Literally paying for themselves, electricity bills drop by 70% – 80% compared to HID lights!
No HEAT SIGNATURE detectable by infrared cameras.
Buy your Hydroponic LED grow cabinet today!
Discreet Shipping to Europe & UK
Online Chat & E-mail Support