Transform any furniture into a smart grow cabinet & start growing your herbs and plants today!
If you don't need a grow box and you are planning to convert a furniture into a grow cabinet, then this is the best option for you.
This grow bundle comes complete and it provides the best equipment and automations for your converted grow box.
Get the best grow bundle kit in UK & Europe!
What this grow bundle includes?
Full Spectrum Samsung Quantum Led Grow Light 1000 With Dimmer
Fan with light-trap to bring fresh air in.
Check Temps/Humidity via Mobile App
Scrog net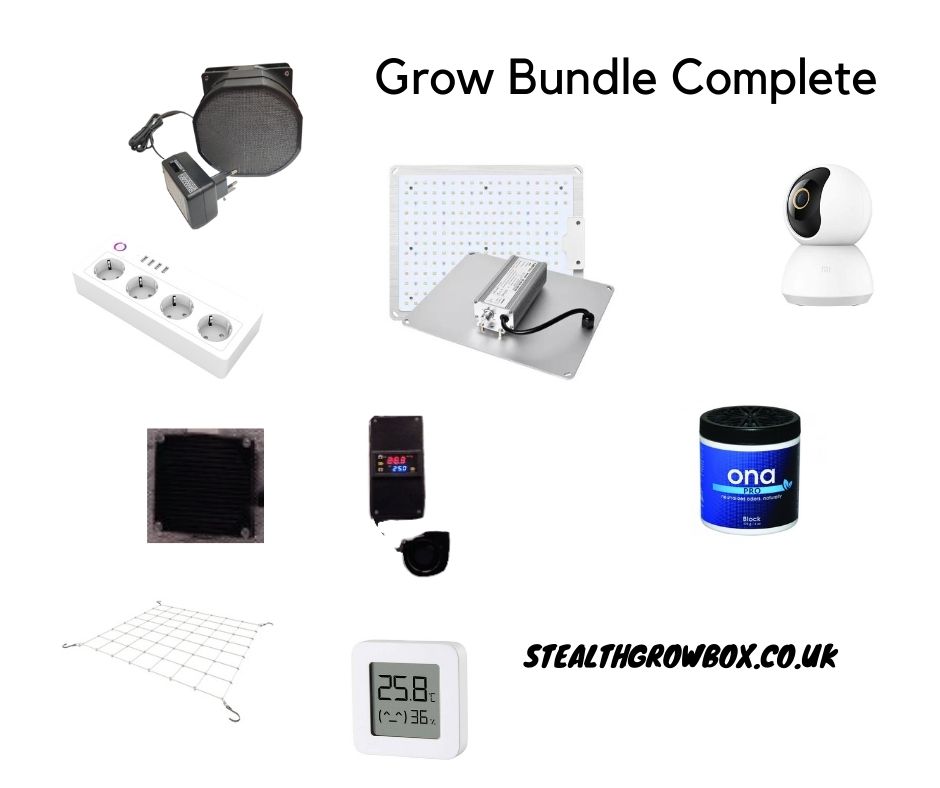 Is it difficult to install the grow bundle kit?
You will only need to drill 3 holes :
1 x 60mm
1 x 80mm
1 x120mm
Installation of the grow bundle (after you drill the holes) will take up to 30 minutes and it is very easy to install.
You will only need a screw driver (It's included).